Jonathan George
CEO & Director
Mr. George is a geologist and mining entrepreneur with over 35 years of experience in mineral exploration, development and financing of projects globally. Mr. George co-founded Creston Moly and served as President and CEO where he spearheaded over $40 million in equity financing to acquire and advance the El Creston project in Mexico. Under his leadership, the El Creston project advanced to become Mexico's largest molybdenum deposit, advancing through to Pre-Feasibility in under two years, and was subsequently acquired by Mercator Minerals for $195 million.
Mr. George also previously served as President and CEO of ESO Uranium, which subsequently became Alpha Minerals, and was instrumental in both assembling and exploring one of the largest land packages in the Athabasca Basin, Saskatchewan. This land package was where Alpha Minerals and its partner, Fission Energy, made one of the Basin's most significant uranium discoveries – the Patterson Lake South project.
Mr. George also founded Dynasty Gold Corp, serving as President and CEO, where he and his team secured the largest land package of exploration rights held by a foreign company in China, conducting gold and base metals exploration in Xinjiang, Gansu and Qinghai provinces.
---
Hsin-Chen (Ted) Liu
Director
Mr. Liu obtained a Bachelor of Financial Engineering and Actuarial Science from Soochow University, Jaingsu, China, and is a Licensed Private Equity Manager there.
Mr Liu has had an active career in finance ,investment, mergers and acquisitions with numerous Chinese corporations based in Taiwan, Hong Kong and mainland China.
As the Senior Board Advisor for Century Peak Metals Holdings Corp., he advised mainland Chinese investors on the strategic sale of metal ores, concentrates and operating mines located in the Philippines.
---
Erwin Wong, BCom
Director, CFO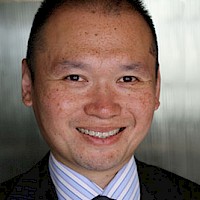 Mr. Wong received his Bachelor of Commerce degree from the University of British Columbia in 1990, and attained his Chartered Accountant (CA) designation in 1994 after articling with Cooper's Lybrand.
Mr. Wong has served in senior management and board level positions for numerous Chinese based enterprises, both public and private, which were involved in various sectors including transport, real estate, and investment banking.
As the Founder and Prinicipal of Smallcap Administration Inc. he has advised and assisted a number of companies with the complexities of initial public offerings, corporate governance and regulatory compliance in various jurisdictions.
Mr. Wong's expertise in equity markets, and his extensive network in the international financial community, ensures Ridgestone a solid presence in the challenging resource sector.
---
Brian Goss, BSc. Geol.
Director
Mr Goss brings over 15 years of experience in gold and mineral exploration to the Company. He is the founder and President of Rangefront Geological, a premier geological services and consulting company that caters to a large spectrum of clients in the mining and minerals exploration industries. Rangefront Geological was founded in 2008 and during the period 2015 through 2017 has grown annual topline revenue by almost 300%. Mr. Goss is a director of Lithium Corp. (OTCQB: LTUM) an exploration stage company specializing in energy storage minerals and from 2014 to 2017 he fulfilled the role of President and Director of Graphite Corp. (OTCQB: GRPH), an exploration stage that specialized in the development of graphite properties. Prior to founding Rangefront Mr. Goss was a staff Geologist for Centerra Gold on the REN project, a +2M oz gold deposit that was sold to Barrick Gold Corporation. Mr. Goss also worked on various exploration and development projects in the Western United States and Michigan. Mr. Goss holds a Bachelor of Science Degree with a major in Geology from Wayne State University in Michigan.
---
Benjamin Asuncion
Director
Benjamin Asuncion has over a decade of experience in the capital markets and resources sector. From 2017 through 2019, Mr. Asuncion has held senior management or director roles with a number of public companies throughout the mining, healthcare, technology and life sciences sectors. Mr. Asuncion was with Haywood Securities Inc., a privately- owned Canadian sell-side brokerage firm, in equity research from 2007 through to 2016. As a research analyst, he covered companies of varying sizes and stages from exploration through to production in mining and other sectors including oil and gas, technology and telecom. Prior to joining Haywood, Benjamin was involved in the management of an endowment fund at Simon Fraser University (SFU). Mr. Asuncion holds a Bachelor of Business degree from SFU with concentrations in finance, accounting and management science.
---