Erwin Wong
CFO & Director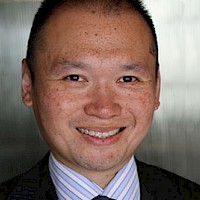 Mr. Wong has been involved in corporate finance since attaining his Chartered Accountant (CA) designation in 1994. Since then, he has served in senior management and board level positions for numerous Chinese based enterprises, both public and private, which were involved in various sectors including transport, real estate, and investment banking. Mr. Wong has also acted in a management and Board level capacity for Canadian-listed public companies involved in the mining telecommunications, and life science arenas. Mr. Wong had also founded a corporate advisory firm which assisted a number of companies with the complexities of initial public offerings, corporate governance and regulatory compliance in various jurisdictions.
Mr. Wong received his Bachelor of Commerce degree from the University of British Columbia and articled with Cooper's Lybrand to attain his Chartered Accountant (CA) designation.
---
Dante E. Aguilar Casillas
Country Manager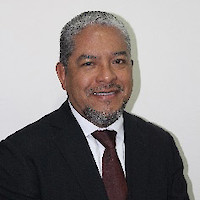 Mr. Aguilar has over 30 years of experience in exploration, geology and technical evaluations and operations of both underground and open pit mines. Mr. Aguilar is the founder of Geotech Evaluation & Support (GES), a company that specializes in regional exploration and mining geology, engineering geology and rock mechanics, structural geology, and geochemical interpretation. GES has been involved with the evaluation of 28 precious-metal projects throughout Mexico and the United States. These projects have ranged from early-stage exploration through to operating mines, with clients including Fresnillo and Goldcorp. Previous, Mr. Aguilar was Exploration Manager at Goldcorp's Peñasquito mine in Mexico and recognized for the discovery of the deep copper-gold skarn deposit in 2012. Mr. Aguilar holds a Bachelor of Science degree in Geological Engineering from the University of San Luis Potosi.
---
Alfonso Daco
Principal of YQ Gold de Mexico S. de R.L. de C.V.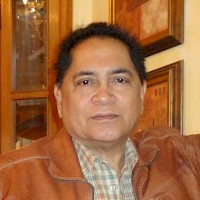 Alfonso has had a long and illustrious career in mineral exploration since graduating from the University of Philippines in 1967. After working for Nippon Mining and Metals exploring for copper and gold in the Philippines, Alfonso immigrated to Canada and was hired by Ned Goodman's Campbell Resources and sent to Chibougamou, Quebec.
When offered the opportunity to be their Country Manager for Mexico, he exchanged -40 degrees Celsius for + 40 degrees Celsius and established Campbell's first office in Hermosillo, Sonora.
While with the Goodman Group of companies, Alfonso was instrumental in the discovery of the El Castillo Gold Mine (more than 1 million ounces gold), the La Colorado gold Mine (more than 2 million ounces gold and 18 million ounces silver) and the Lluvia de Oro/ Jojoba Gold mine (more than 500,000 ounces of gold). Alfonso has served as the President of numerous subsidiaries of Canadian exploration companies, including Creston Moly Corp, Morgain Minerals Inc., Valdez Gold, and Columbia Metals Corp. Alfonso resides in Hermosillo Mexico.
---
Francisco Navarro
Principal of YQ Gold de Mexico S. de R.L. de C.V.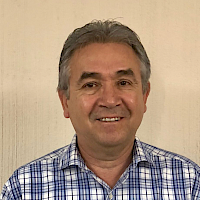 Francisco received his BSc. Degree in Geology from the University of Sonora in 1986 and has been actively involved in mineral exploration and project management since then. Born and raised in Hermosillo, Sonora, Francisco has held senior management positions with numerous subsidiaries of Canadian junior resource companies, including Creston Moly Corp., Morgain Minerals Inc, Valdez Gold and Columbia Metals. Francisco's exploration expertise resulted in the discovery and expansion of a number of precious and base metals deposits including the El Castillo Gold Mine (more than 1 million ounces gold), the Lluvia de Oro/Jojoba Gold Mine (more than 500,000 ounces of gold) and the Cuatro Hermanos Copper deposit (More than 800 million pounds of copper and 95 million pounds of molybdenum). Francisco's extensive network within the Mexican mining community, particularly Sonora, is invaluable to all aspects of the Company's endeavors in Mexico.
---